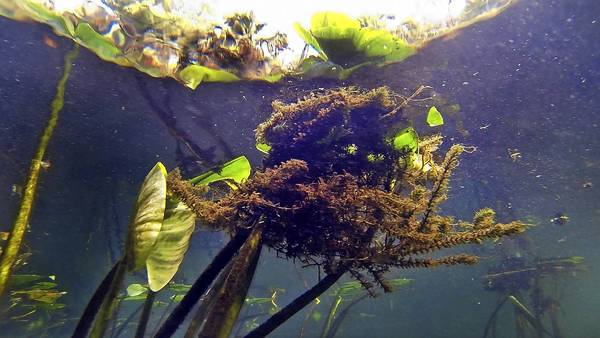 Lets Talk Invasives
October 21, 2018 @ 8:00 am
-
7:30 pm
What is an invasive species?
An invasive species is a non-native species (including seeds, eggs, spores, or other propagules) whose introduction causes or is likely to cause economic harm, environmental harm, or harm to human health. The term "invasive" is used for the most aggressive species. These species grow and reproduce rapidly, causing major disturbance to the areas in which they are present.
Things to know about invasive species:
Invasive species, if left uncontrolled, can and will limit land use now and into the future.
The longer we ignore the problem the harder and more expensive the battle for control will become.
Invasive species can decrease your ability to enjoy hunting, fishing, camping, hiking, boating and other outdoor recreational activities.
The United States suffers from $1.1-120 billion per year in economic losses due to exotic, invasive species.
Approximately 42% of Threatened or Endangered species are at risk due to non-native, invasive species.
So, What's The Problem?
In their native ranges, plants generally do not become a nuisance. Today, with modern transportation, many exotic plants have caught a free ride to Florida. Once here, they are free from natural enemies that existed in their home range (animals that eat them, plant diseases, etc.), and can outgrow and replace Florida's native plants.
When invasive plants replace native plants:
Native plants can be permanently eliminated, diminishing Florida's natural diversity;
Animals that use native plants are often unable to adapt, so they may leave the area or die out;
Invasive aquatic plants can completely fill and/or cover the water, damaging habitat and diversity.
Why Should We Care?
Invasive plants cost Floridians a lot of money; millions of taxpayer dollars are spent each year to control them. If not kept in check, invasive plants can replace Florida's native plants (some of them endangered or threatened), be toxic to wildlife and/ or people, increase the severity of wildfires, and alter ecosystems. Because some of them are aquatic, they can also cause problems with irrigation, navigation and flood control. Boating, swimming, hiking and other uses of natural areas can also be made difficult, even dangerous, by invasive plant infestations.
Keeping Things Under Control
After much research, we know that some invasive plant species will never be eradicated in Florida; they simply reproduce too fast. That is why we strive to keep them at the lowest possible levels. Regular maintenance of invasive plants reduces overall environmental and economic damage and maintains habitat for native plants and animals.
Help Control Invasive Plants by Keeping Them Out of Your Landscape at Home
Preventing the introduction and spread of invasive plants in Florida is the most effective and least expensive means of protecting Florida's natural habitats. Here are a few things we can all do:
Volunteer to help remove invasive plants in your area.
Support community efforts to ban invasive plants from newly developed landscaping.
Ask your nursery or garden center for native and/or non-invasive plants when landscaping.
Don't move invasive plants to other areas and never empty your aquarium into a body of water, not even a canal.
Avoid chopping aquatic plants with boat propellers as some plant fragments can grow into even more plants.
Check clothing, shoes, and pets for seeds after hiking and remove them.
Remove plant fragments from boats/trailers after use.
Watch for and report invasive plants found in this park; note the location and tell a ranger.
Take guided walks at state parks to learn about Florida's native plants and animals.