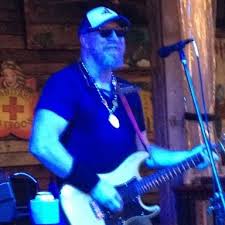 Live Music By Jeff Howell
August 3, 2019 @ 6:00 pm
-
10:00 pm
Wekiva Island is excited to have Jeff Howell play in The Tooting Otter!
"Jeff Howell is a 'porch-pickin' fool!!!  says JAM magazine 893. The singer-songwriter, guitarist has toured extensively throughout the States, Canada and overseas playing his unique brand of Louisiana acoustic blues and rock and roll. The original styling of his songwriting extends from fat five-piece horns and New Orleans funk on his debut album, "Gimme' A Dollar" (released in 1989) through the imaginative soul of "Blues Junk" (released in 1993) to the down home acoustic finger-picking of his just released third album "The Tree". This latest effort brings Howell back to the provenance of his musical influences. He explains "All of my early musical deities were acoustic. While all of my friends were into 'The Stones' or 'Black Sabbath' or 'Zeppelin,' I was into Doc Watson, Hank Williams (Sr.) and Jim Croce! I've always loved the ring of acoustic guitars!"
After graduating high school, Howell began honing his performance skills in small (really small!!!) redneck bars around his hometown of Baton Rouge, La. "My first gig ever was for free but, at the end of the night, they didn't have a hat so they passed around a spittoon and I ended up making $8.25 in soggy change."Several months later, he was asked to join "Clutch," a 50's style rock and roll band that traveled some around the states but mostly covered the "Crawfish Circuit" throughout the state of Louisiana. The guys in "Clutch" taught Howell to sing harmony and encouraged him to experiment with other instruments, allowing members to trade off at any time during the show. As "Clutch" began to broaden their horizons, they found a welcome refuge in Orlando, Florida at the nefarious "Inferno" nightclub (half 50's club, half topless bar.) Howell decided that he had found a home.
After five years of "sha-na-nas" and "dip-dip-dips" and "sha-boom sha-booms," he had had enough! He quit the 50's and landed a job in a studio in Orlando and started writing seriously. The years of playing "oldies" and studio experimentation laid an unusual foundation for musical expression. Howell mines the depths of the music to produce his own eclectic mix." says Mick Rainsford of Blueprint Magazine (UK) 5/96. "His rich and powerful voice being as ideally suited to the blues as it would in a rock orientated setting." Dennis Walkling touts that "Howell is adept at many moods." (Jam Magazine 5/95)Later, Howell took his guitar and original songs to Boston and then Los Angeles for periods of six months and a year respectively. Then he moved back to Orlando and, just for convenience's sake, started playing solo in clubs around town. There, he has built a strong and loyal following and is never at a loss for work.