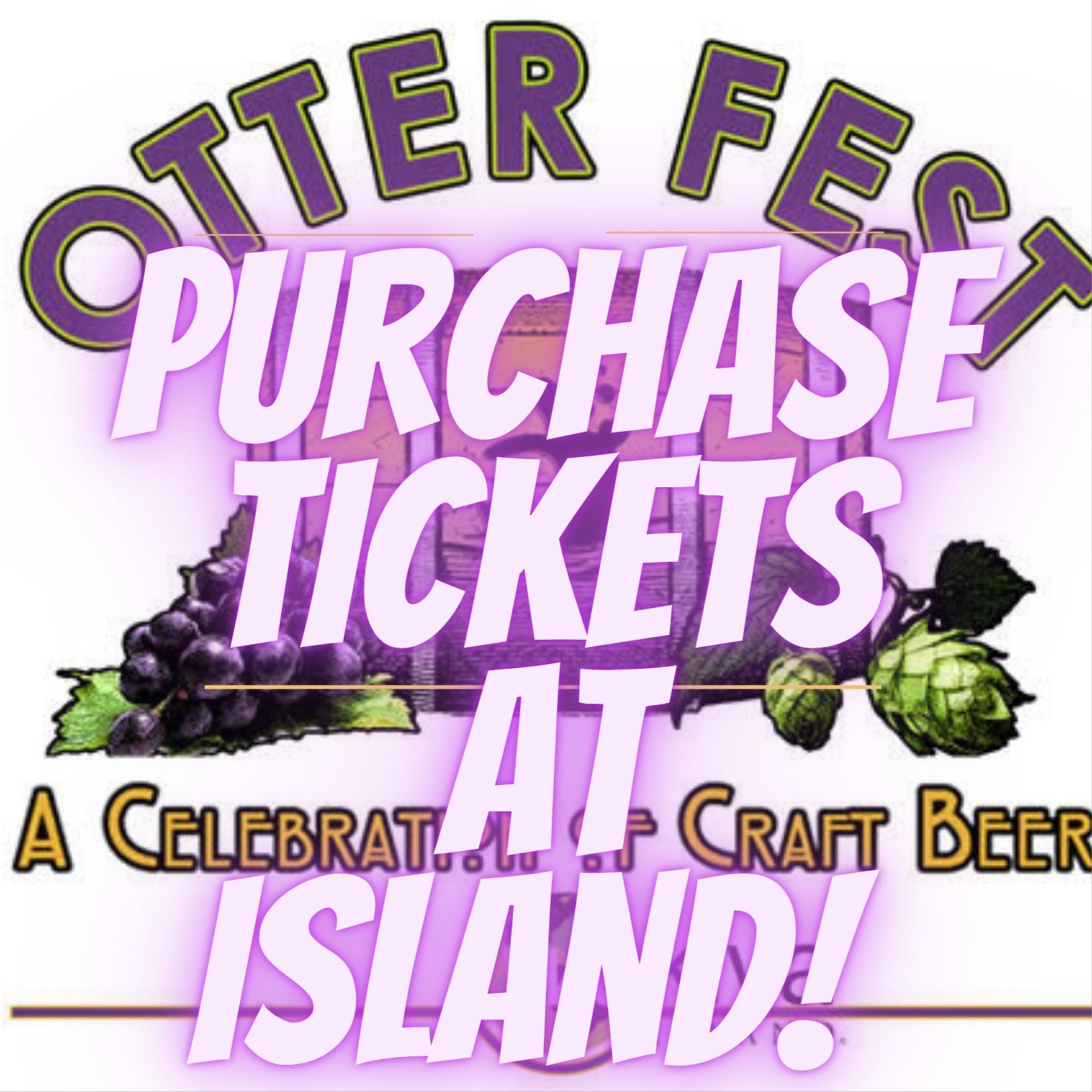 Otter Fest-Craft Beer Celebration
January 22, 2022 @ 1:00 pm
-
5:00 pm
Calling all craft beer lovers!
Join us on January 22nd from 2PM-5PM for an afternoon of craft beer tastings during our 4th annual Otter Fest!
Enjoy a selection of craft beer from 16 different breweries! $30/person general admission or $40/person VIP with
1 hour (1PM) early admission and chances to win prizes.
Purchase tickets in advance on our website.
Live Music by Juno Smile from 2PM-5PM!
Your first pour will be the all new Bud Light Seltzer Soda!
PARTICIPATING BREWERIES:
Ancient City
Blue Point
Canteen Cantina Ready To Drink Cocktails
Bold Rock
3 Daughters Brewing Co.
Blue Springs Brewing
Central 28
Florida Beer Co.
Goose Island
Islamorada Beer Co.
Ivanhoe Park
Sanford Brewing
Victory Brewing
Southern Tier Brewing
Tampa Bay Brewing
Wicked Weed
FAQ's: 
*Can I bring my children?
    *We love children, but the Otter Fest is only for those 21 and above. Get a sitter and come have fun!
*Can I bring my dog?
    *Sorry, Wekiva Island is not pet friendly.
*What if I am coming to check it out, but am not going to drink?
    *Sorry, entrance into the Otter Fest tasting area requires a ticket purchase. We had a few not so fun
     people in the past say they were not going to drink and the next thing we knew they had beer in their
    hand. Don't be that guy!
*What if I am coming to Wekiva Island that day and not be a part of Otter Fest?
    *Come on down!  Wekiva Island is open like usual. Otter Fest is in a separate area on The Island.
      Plus, you might see all the fun and want to join!
*What if they run out of the beer I really want to try?
   *This could happen! We suggest grabbing a VIP ticket that gets you in an hour early to make sure you
     get to try all the delicious beer and to grab the great swag!
*Is there food?
    *Of course! We will have pretzel necklaces for sale at check in and Without A Paddle Cafe will be
     cooking up all their favorites along with some great specials that pair perfectly with beer!
*What if I lose my cup?
    *Keep a tight hold on your souvenir Otter Fest cup that comes with your ticket purchase! But do not
     fear, you can purchase an additional cup for $7.
*Can I take beer out of the Tasting Area and give it to my friends?
   *Nope. Unfortunately, in the past we have had some not so fun issues with this. Make those friends buy
    tickets.
*I cannot make it, can I get a refund?
   *Sorry, no refunds, but you can transfer your ticket to someone else. Email
carrie@wekivaisland.com
 with their name so we
    can add them to the list!
*What should I wear?
    *Dress for the weather! We play in the rain! It could be 80 degrees or 40 degrees! We suggest wearing your favorite
     brewery shirt and most comfortable beer drinking clothes. Oh, and leave the stilettos at home.