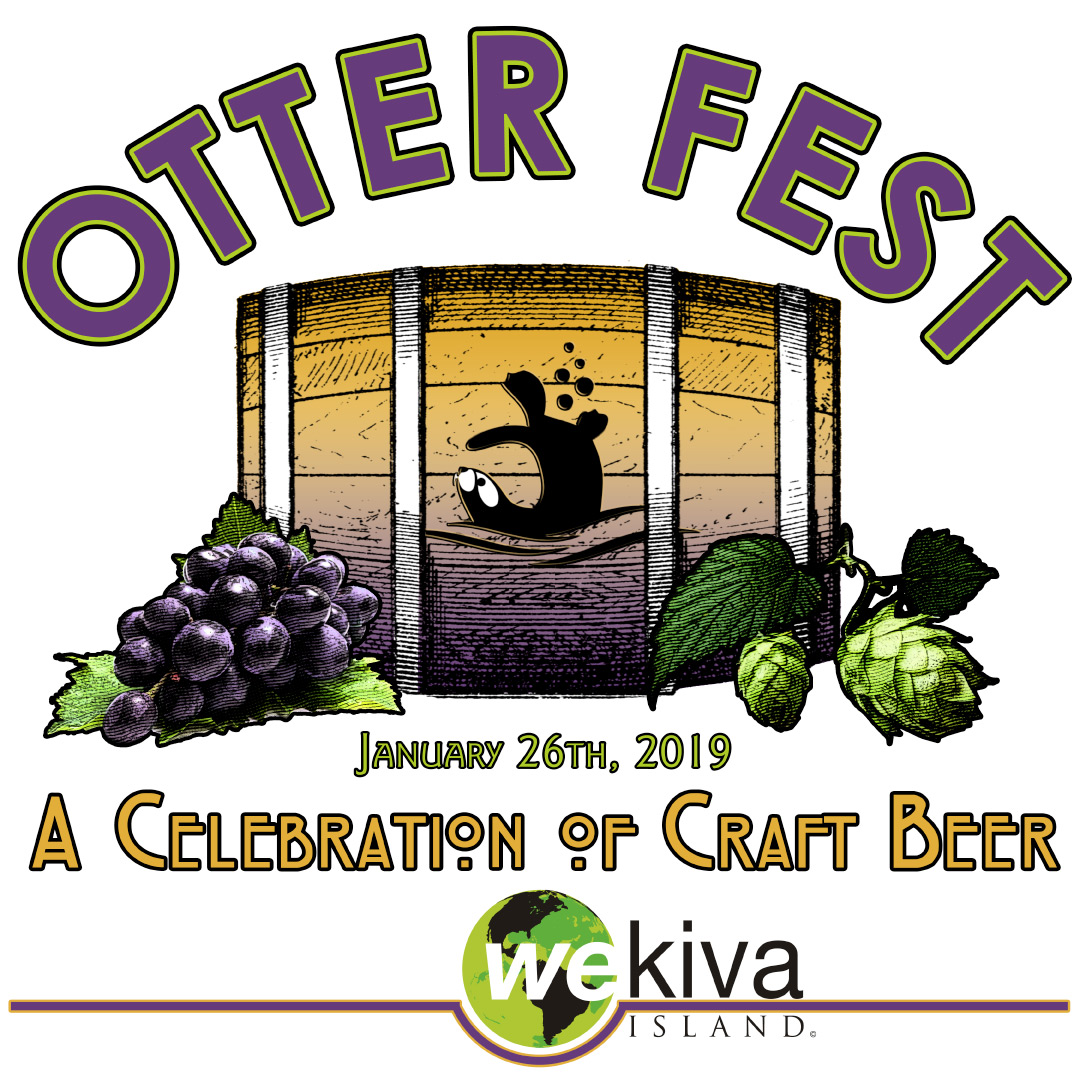 Otter Fest~A Celebration Of Craft Beer
January 26, 2019 @ 2:00 pm
-
5:00 pm
Calling all craft beer and wine lovers! ?? Join us on January 26th for an afternoon of craft beer and wine tastings during our 2nd annual Otter Fest!
Enjoy craft beer and wine from 13 different breweries (listed below) and choice wineries. $25/person general admission or $35/person VIP with 1 hour early admission and chances to win prizes.
Purchase tickets in advance on our website.
Your first beverage will be a can of the delicious 3 Daughters Florida Seltzer!
PARTICIPATING BREWERIES & THE BEERS THEY ARE SERVING:
Sanford Brewing Company
~Peachy Keen-Peach Ginger Saison
~Blu Berry-Blueberry IPA
Orange County Brewers
~Black Hops Down-Schwarzbier
~Green Tea IPA
Ormond Brewing Company
~The Dude-Milk Stout
~Mango IPA
Deadly Sins
~Side Chick-Blonde Ale
~The Grove-IPA
Wolf Branch Brewing
~Villa IPA
Southern Tier Brewing Company
~Samoa This-Imperial Milk Stout
~2X IPA
Victory Brewing Company
~Golden Monkey-Belgian Style Wit
~Sour Monkey-Wild Belgian Ale
Tampa Bay Brewing
~Reef Donkey-American Pale Ale
~Quat-Kumquat Ale
Sweetwater
~420 Pale Ale
~420 Strain G13-IPA
Kona Brewing Company
~Kanaha-Blonde Ale
~Pipeline Porter
Shipyard
~Finder-Hazy IPA
~Florida Blood Orange-Belgian Style Wit
3 Daughters Brewing Co.
~Bimini Twist-IPA
~St. Pete Beach Blonde Ale
Big Top Brewing
~Hawaiian Lion-Coconut Coffee Porter
~Conch Republic Key Lime Wheat-Wheat Ale