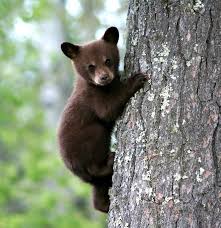 What does the Florida Black Bear eat?
October 16, 2019 @ 12:00 am
-
11:59 pm
Bears are omnivores, meaning they eat both vegetable and animal matter. Some foods a black bear may eat include acorns, insects, berries, saw palmetto and sabal palm fruits, armadillos and honey. Long thought to only be in search of honey, many bear biologists now believe that when a bear cracks open a bee hive, it's actually looking for both the sweetness of the honey and the protein provided by the bee larvae! With a diet like this, it is no wonder that female bears can weigh between 150 to 300 pounds and male bears can weigh between 250 to 450 pounds. Most Florida black bears are between 5 to 6 feet long and are about 3 feet high at the shoulder.